László Trócsányi, Minister of Justice of Hungary and Throbjørn Jagland, Secretary General of the Council of europe met on 12th of March in Strasbourg to discuss current issues in the Council of Europe - Hungary relations as well as to discuss the new Hungarian legislation on administrative courts. 
After the discussion the Minister gave speech at the national day reception of Hungary commemorating the Hungarian revolution of 1848.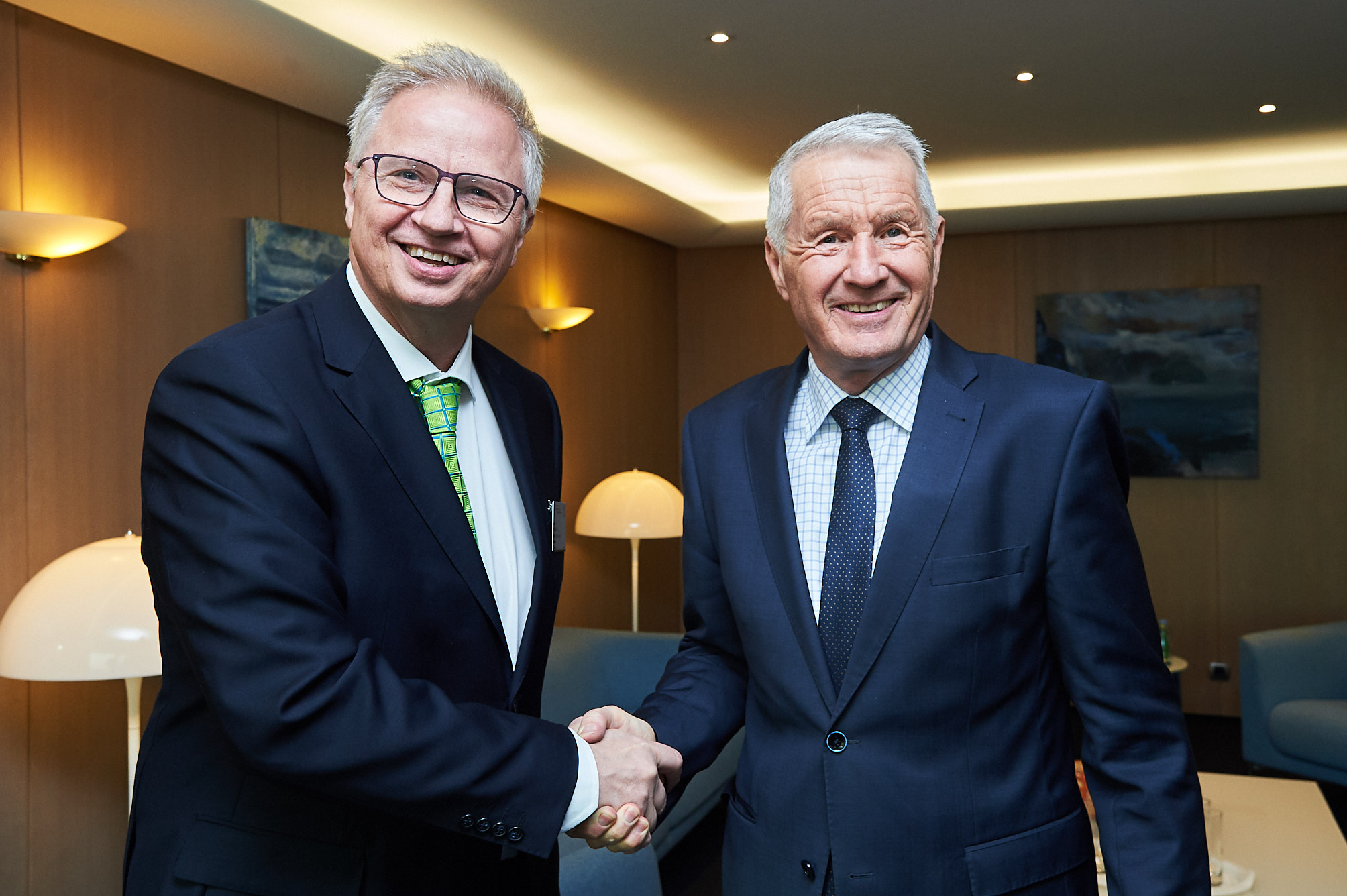 Picture by the Council of Europe.
For more images of the meeting visit our gallery.