H.E. Péter Szijjártó, Minister of Foreign Affairs and Trade of Hungary visited Strasbourg on 22 September 2020. During his visit the Minister had meetings with Marija Pejčinović Burić, Secretary General of the Council of Europe, Dunja Mijatović, the Human Rights Commissioner of the Council of Europe and Robert Spano the President of the European Court of Human Rights.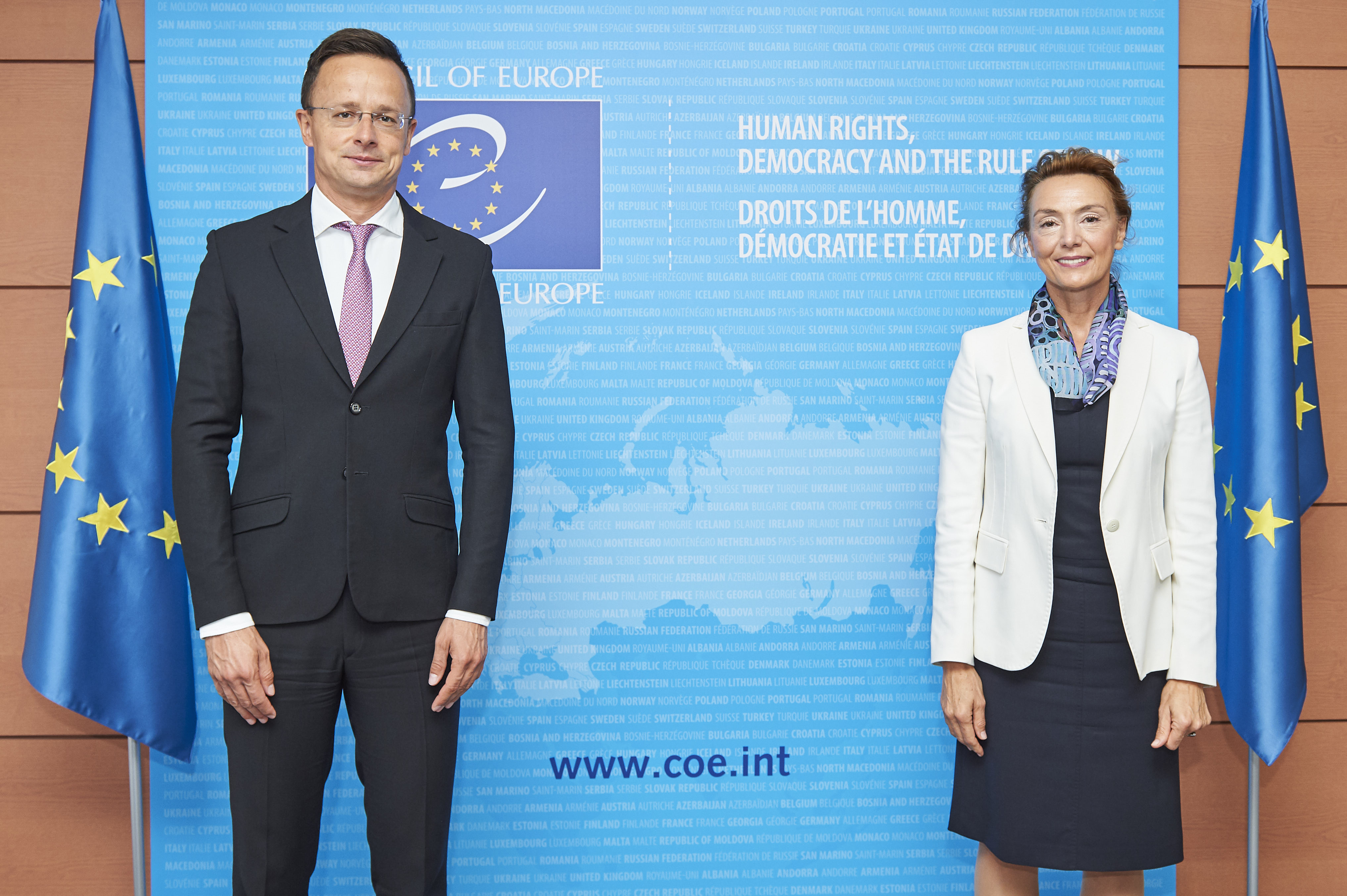 The Minister discussed with the Secretary General the issues related to the COVID-19 pandemic and looking into the future the preparations for the Hungarian Presidency of the Committee of Ministers in 2021. The issue of language rights was discussed with the Commissioner for Human Rights, especially focusing on the use of the mother tongue in Ukraine. The meeting with the President of the Court has also provided for a discussion on the preparations of the Hungarian Presidency, most notably regarding the chairmanship of the DH meetings, when the Committee of Ministers supervises the execution of the judgements of the European Court of Human Rights.  
For more pictures of the visit click here. 
Photo by CoE.