On the occasion of the International Holocaust Remembrance Day the Hungarian Permanent Representation to the Council of Europe screened the new Hungarian film "Those Who Remained/Akik maradtak", to raise awareness to the event. In her speech Ambassador Ágnes Kertész highlighted that the International Holocaust Remembrance Day was originally initiated by the Council of Europe and was after taken up by the United Nations as an internationally recognised day of remembrance.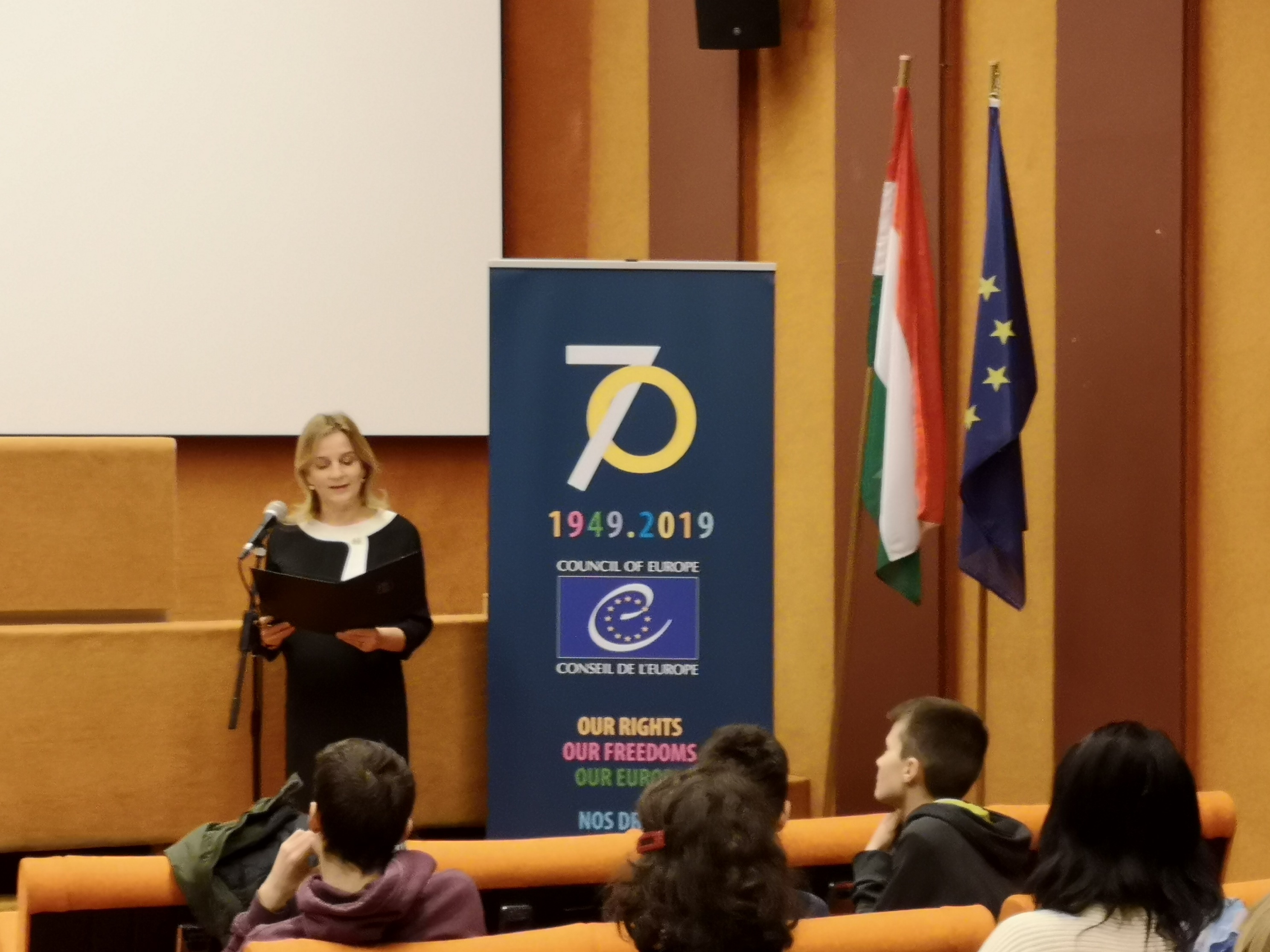 The film that was presented by the Hungarian delegation follows the life of an adolescent woman and a middle aged man as they try to rebuild their lives in the aftermath of the Holocaust. "Those Who Remained" has won several awards at international film festivals and was shortlisted for the Oscars in the category of Best International Film. 
To view a gallery of the film screening please click here.