On the occasion of the International Day of Holocaust Remembrance (27 January) the Permanent Representation of Hungary to the Council of Europe organised a film screening for diplomats, Council of Europe staff members and the Hungarian community of Alsace. The film titled 1945 (La Juste Route) takes place in the immediate aftermath of the Second World War offering a new perspective on the Holocaust and how society started facing its consequences. 
In her opening remarks Ambassador Ágnes Kertész reminded those, who were present that Hungary commemorates the 27th of January each year as the liberation of the Auschwitz-Birkenau concentration camp is of great importance in Hungarian history. A third of those who perished at Auschwitz were Hungarians making it one of the largest Hungarian cemeteries in the world. The Permanent Representative also recalled that the Hungarian Goverment is committed to support Holocaust remembrance activities as well as the renovation of synagogues and Jewish cemeteries in Hungary and its neighbourhood.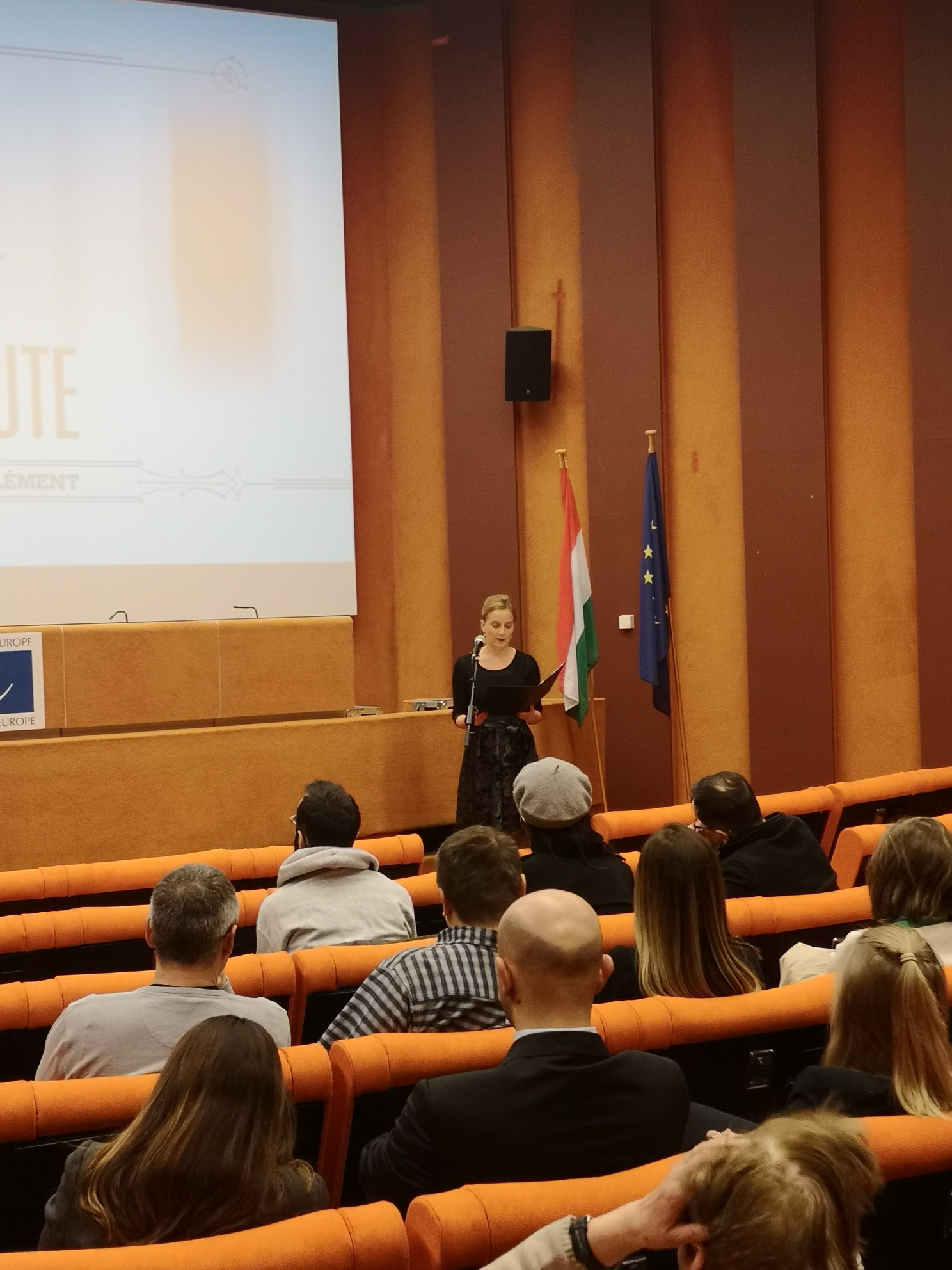 For more pictures of the event please visit our gallery.