The Council of Europe Department for the Execution of Judgments of the European Court of Human Rights carried out a mission to Budapest from 10 to 11 October.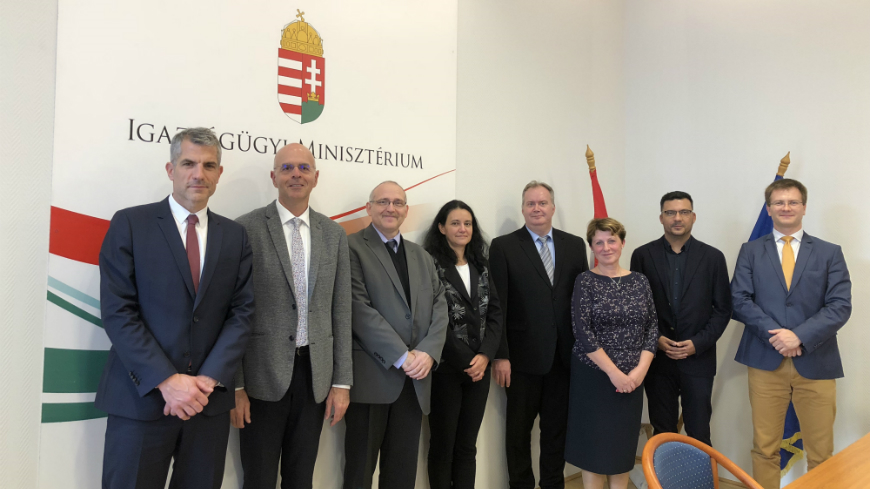 During this mission, the Department's delegation held a series of meetings and discussions with the Hungarian authorities concerning the progress of the execution by Hungary of certain major judgments such as those concerning the excessive length of proceedings, prison conditions, surveillance by intelligence services, schooling of Roma children and police ill-treatment.
The authorities met included the Ministries of Justice, of Interior and of Human Capacities as well as the National Judicial Office and the Government Agent.
(Text and image by CoE; original news can be reached here:
https://www.coe.int/en/web/execution/-/consultations-with-the-hungarian-authorities-in-budapest)