The 129th meeting of the Committee of Ministers of the Council of europe took place at the end of the finnish chairmanship in Helsinki 16-17 May 2019. Hungary was represented by Deputy Minister for Foreign Affairs and Trade Mr Levente Magyar. The 129th meeting of the Committee of Ministers also marked the 70th anniversary of the foundation of the organization, thus the meeting started with a commemorative event on the eve of the 16th of May.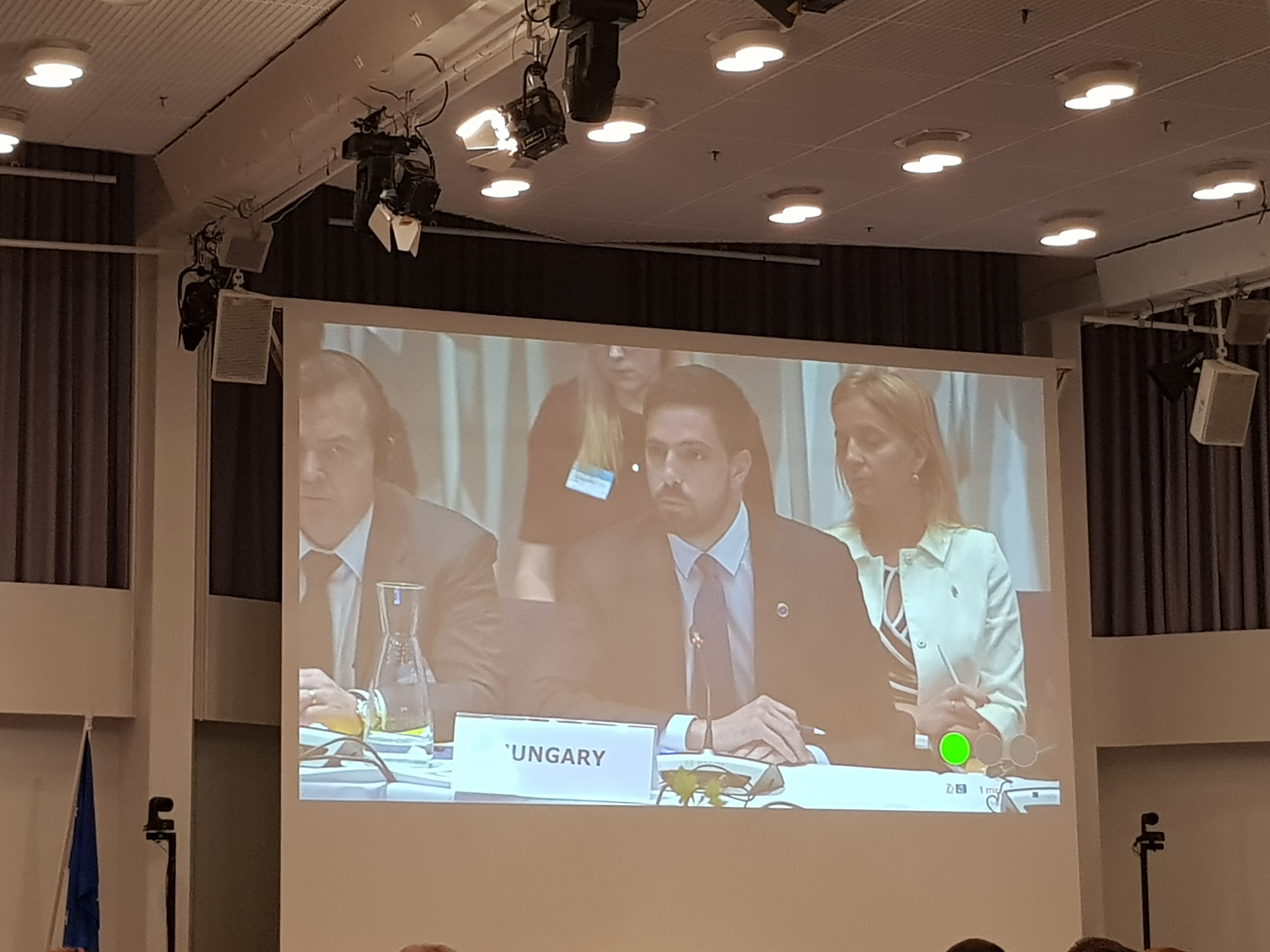 During his intervention at the meeting Deputy Minister Magyar has expressed Hungary's support for the activities of the Council of europe in the field of the protection of the rights of national minorities. The Deputy Minister recalled that further action is needed on behalf of the Council of Eurpe in this field especially regarding developments in the past years in Ukraine.
The Deputy Minister further expressed the Hungarian position to support the organisation to overcome its current crisis with strong support for maintaining the current membership of the organisation.